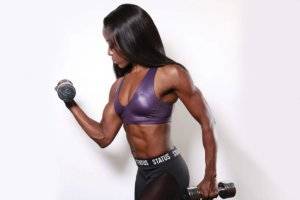 GISELLE KORINA | BODYBUILDER/POWERLIFTER
Giselle has a varied training background that includes a heavy focus in bodybuilding, powerlifting and crossfit. She's spent the past 2-3 years competing in the NPC Bikini division, and plans to continue doing so with the hopes of achieving IFBB pro status. When not training in the gym she also enjoys hiking 14'ers and Yoga/Hot Yoga.
" CBD has become a mainstay in my nutrition program. Competitive bodybuilding is a strenuous sport, and I train 10-15 hours per week, often in a calorie deficit. Recovery becomes more important than ever, and I've noticed a significant improvement in my recovery with CBDistillery's products. "
CBD NIGHT TIME GUMMIES – 30MG – 30 COUNT
We have combined all of the health benefits of the highest quality, hemp-derived CBD with the calming properties of melatonin to bring you the perfect night time gummy. These 30mg CBD (0% THC) bears will tuck you in just before bed.