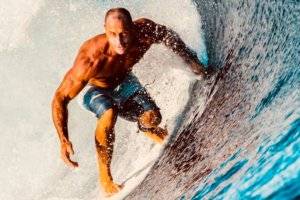 DOUGLAS DELANCEY | PRO SURFER/MODEL
Douglas is a professional surfer and fitness model. In his spare time you can find him surfing in the South Pacific off of the Fijian Islands and enjoying the world surf the islands produce every winter.
" I was first introduced to CBDol in Fiji where long surf days yield aches in quad tendons and shoulders for heavily active surfers my like myself. This topical salve has been a game changer for post-surf and it's now part of my daily routine. "
500MG CBDOL TOPICAL – CBD SALVE
The power of salves has been around since man first started utilizing plants in their daily regimen. Crushing, grinding, and processing powerful herbs helps bring all their natural benefits of CBD straight to your skin.